Kurt and Raf are dominating in a superior season as they have never done before, to top it off with a double national victory from Tulle. The culmination after months of performing on an sky-high level.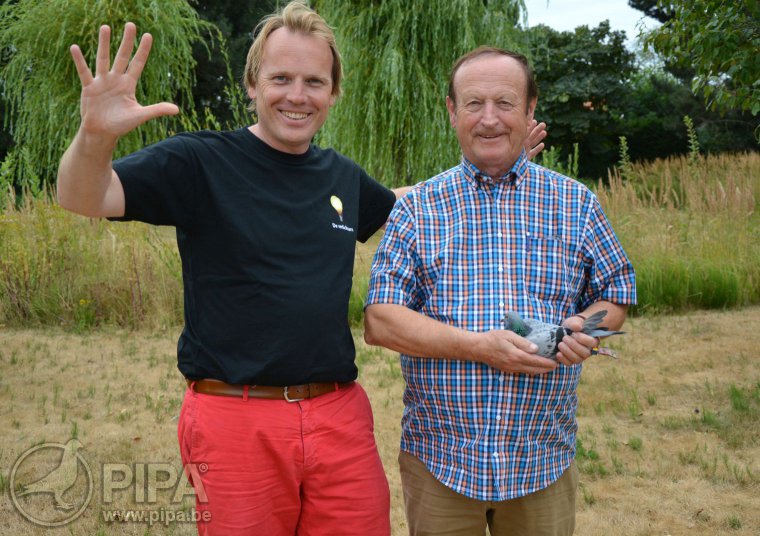 Kurt & Raf Platteeuw
National double blow
To dominate in a rock hard season on the flights where it's about the big money and on top of that to make a double blow on a classic such as Tulle national…such a thing is only done by the greatest. Kurt and Raf are known to be content with nothing but the supreme level. It wasn't a problem on a provincial level in this very tough season to have the victories from Bourges and Chateaudun. On a national level there were also multiple stunts with among others a second national Bourges old birds. But a national victory was the only thing missing this year. In Rumbeke however some true top pigeons remain in shape. If you take a look at the ranking on PIPA you continuously find the name of Platteeuw among the high results. And it's exactly the top hen Julia which leads with 4 national top results from Tulle, that leaves the rest of the contenders far behind. Only a fellow loft member could follow in the slipstream of Julia, which resulted in a double blow.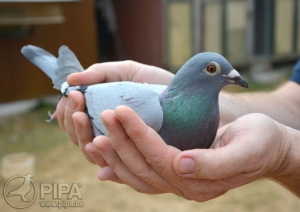 Julia, national winner Tulle
A chip of the old block
Sire of the national winner Julia is none other than Notting Hill (3050070-15). That's the giant that – just like his daughter – tops a few of the PIPA rankings. According to the following performances on a national level:
Brive: 18 / 9278 p.
Limoges: 28 / 7274 p.
Jarnac: 129 / 5371 p.
Limoges: 82 / 15789 p.
You can find the pedigree of Notting Hill here
Notting Hill
The top players of the PIPA rankings
Rarely or never only a loft of yearlings dominated the PIPA rankings as Platteeuw did in 2018.
Let's have a look:
With 4 prizes are taken: 1 (Julia)-4-5-6-10-11-13-15-17-20-21-…
With 3 prizes it's: 2 (Julia)-3-6-7-8-12-…
With 2 prizes Julia (3117153-17) once again takes the stage at third place, with the following national prizes:

Tulle: 1 / 5323 p.
Jarnac: 16 / 4940 p.
Limoges: 37 / 7236 p.
Brive: 25 / 4384 p.
It's the same story with the old birds: In that category Notting Hill is the big eyecatcher with a third place for 3 prizes and a second place for 4 prizes. Even with 5 prizes Platteeuw still remains within the measurements of value. Because that's still the reason why people from home and abroad look at these rankings with suspicion. Only the top of the bill manages to classify up top here. Notting Hill, Julia and various of their loft companions are the living proof of it.