The registrations for the newest edition of PIPA Collectors Edition are coming in rapidly now. Many of the best fanciers in pigeon sport secured their participation – walk in their footsteps to participate in the luxurious book and register now!
The 2018/2019 edition is already the fifth edition of PIPA Collectors Edition that shall be handed out at Lang Fang (China, November 2018), the Olympiad (Poland, January 2019), Fugare (Belgium, February 2019) and Spring Exchange (Holland March 2019). Present yourself or your company in an exclusive setting and celebrate the jubilee edition. For participation or more information, please contact Chantal Vredeveld.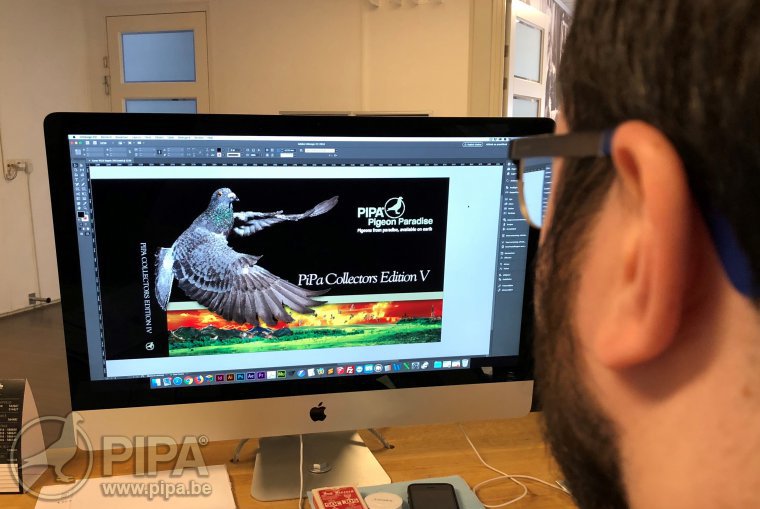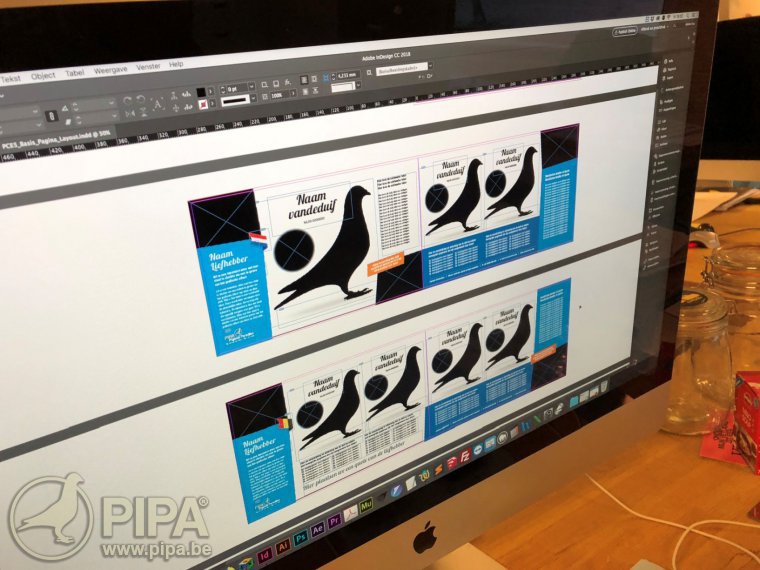 M: +31 (0)6-10603325
E: chantal@pipacollectorsedition.com
Participation from the top of pigeon sport
Numerous top fanciers and companies from International pigeon sport already registered and (again) show faith in the formula of PIPA Collectors Edition. In random order some of the names participating in this year's edition.
| | | |
| --- | --- | --- |
| Aaldering Pigeons | Herman van Achtmaal | Algarve Golden Race |
| Algarve Great Derby | Animals To Fly | GPS Auctions |
| Batenburg-Van De Merwe | Ivan Beatens | Benzing |
| Herman Beverdam | Beyers Granen | Big Andy Canada |
| Breedingloft VOF | Machiel Buijk | Bonyfarma |
| Calis H. & G. | Sky Chen China | Chris Paauwe |
| Gino Clicque | G. & C. Cooper | PigeonHp |
| Leon Dautzenberg | Chris Debacker | Roger Debuschere |
| Cor de Heijde | Albert Derwa | DHP Cultura |
| K. & R. Van Dorp | DuivenDirect | Elzinga Tj. & J. |
| Embregts-Theunis | Florea Sorin | Freialdenhofen & Zn |
| Mike Ganus | Tom de Graver | R & K Platteeuw |
| Bart Geerinckx | Gevaerts-Lannoo | Giantel |
| Mark Gilbert | Annick Goeteyn | Les Green |
| Karen den Haan | Habru | Hansen M. & C. |
| Gert Jan Hendriks | Herbots | Herbovet |
| Huub Hermans | Jacob Poortvliet | Jan Hooymans |
| Jelle Jellema | Chris de Jong | Kastle Pigeon |
| Gerard Koopman | Hardy Kruger | Maurice van der Kruk |
| Kubácek Lubomir | Stefaan Lambrechts | Ruben Lanckriet |
| Frans Lange | Leideman A. & B. | Erik Limbourg |
| Maindrelle Martial | Maiskolven EU | Alexandre Margis |
| Frank McLaughlin | Etienne Meirlean | Peter van de Merwe |
| Sakis Minovgioudis | Adrien Mirabelle | Arjan Moespot |
| Bartosz Morel | Jan Morsink | Wim Muller |
| Jan Nijboer | Bart & Nance van Oeckel | Op De Beek-Baetens |
| Ovigor | Chris Paauwe | Paloma |
| Wilfred Pasman | Pattaya One Loft Race | Penas, Nogueira & Lobato |
| Alwin Petrie | Pigeon Vitality | Pigeonphotography |
| Planet Brothers | Proff Sport | Gertjan Rigter |
| Röhnfried | Jelle Roziers | Int. Pigeon Photography |
| Marcel Sangers | Rudi De Saer | Gertjan Rigter |
| Benny Steveninck | Stabel & Zn | Team De Jaeger |
| Techavichian Therapool | Davy Tournelle | Travipharma |
| Hans van der Sluis | Comb.Verbree | Harold Zwiers |
| Sylvain Verhestraeten | G. & S. Verkerk | Joel Verschoot |
| Versele Laga | Victoria Falls | Mark Walker Courier |
| Derek Walsh | Belgica De Weerd | Karl-Heinz Wichert |
| Roger Wijnands | Peter Wijnants | Zsolt Pinter |
| PIPA Elite Center | Vredeveld-Leemhuis | |
The strength of PIPA Collectors Edition
Circulation of 20.000 in English and Chinese language
Handed out for free in Lang Fang (China, November 2018) … the Olympiad (Poland, January 2019) … Fugare (Belgium, February 2019) and Spring Exchange (Holland March 2019).
½ page full colour (Euro 600,-*)
1 page full colour (Euro 900,- *)
2 pages full colour (Euro 1.500,-*)
2+1 page report (Euro 2.200,-*)
Extra pages (Euro 700,-*) … *prices are ex. VAT