He was praised across the globe for his fantastic results, and he was even more famed for his enormous breeding qualities: NL07-2007621, also known as Harry, has died. Diagnosed with a tumor, Jan Hooymans was forced to put one of his favourite pigeons to sleep last week.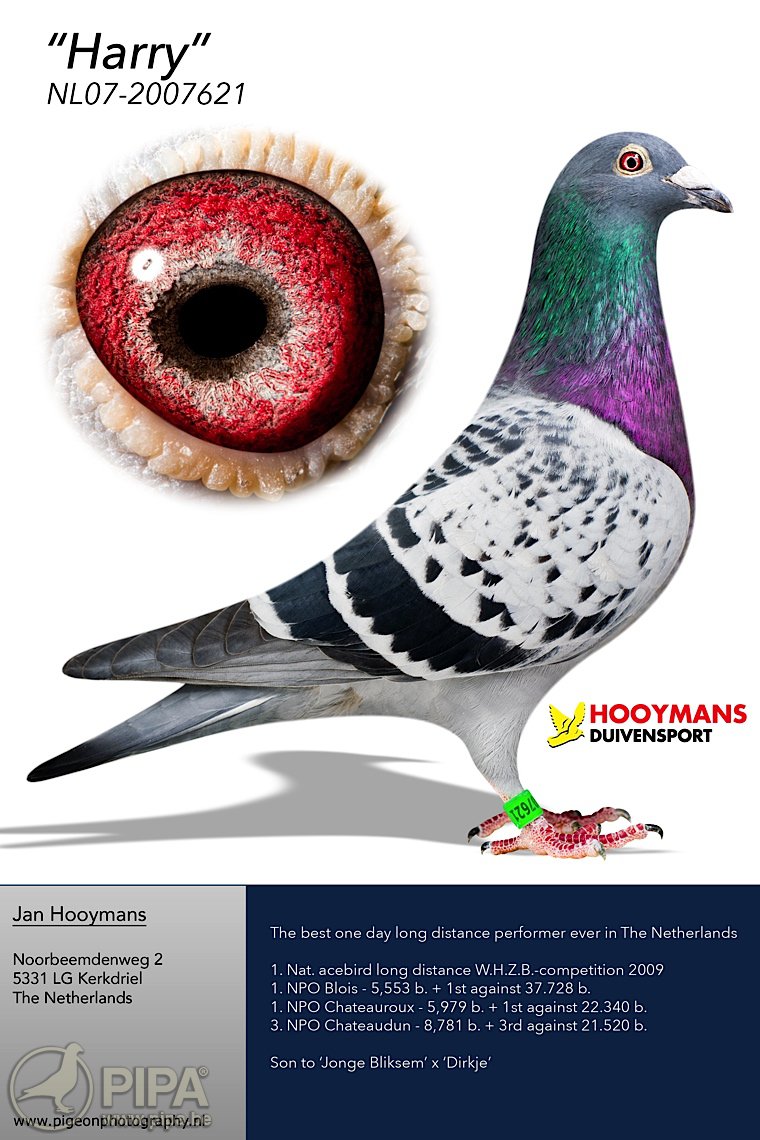 Harry, himself a very talented racing bird (winner of a 1st Blois – 37,728 p./ 1st Chateauroux 22,340 p./ 3rd Chateaudun – 21,520 p.) and a world class breeding bird, has left his mark on the competition, and he will continue to do so, in numerous pigeon lofts both in The Netherlands and abroad.
This highly talented bird was given a spot in Jan Hooymans's breeding bird, where he enabled numerous fanciers to have some great moments. A good example would be the preliminary title of 1st National Ace Pigeon One Day Long Distance NPO 2018 of M&M Kramer, bred from a grandson of Harry.
Harry did have some exceptional breeding abilities indeed, as you can tell from this brief overview of references from his descendants:
Click here to see Achievements of the Harry dynasty (this was in 2018 alone!)