The AfrikaPro pigeon loft held the no.8 race of the season, an extremely difficult race over the distance of 300km. The 1367 pigeons were released at 07:00:00 (GMT +2:00).
Team Florea Sorin pigeons have done well obtaining the 41st, 341st, 478th, 508th place, etc., so far, in an extremely demanding race for pigeons due to weather conditions.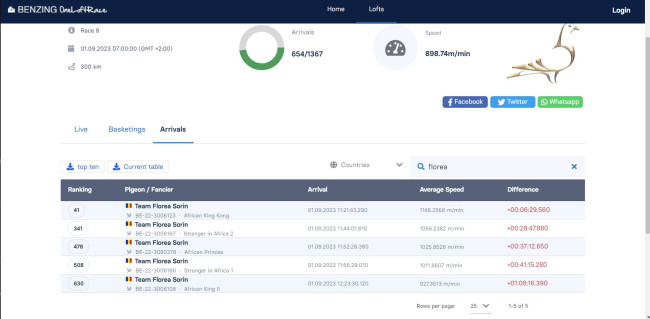 Good luck to everyone in future races!