Dirk Van Dyck, the iconic fancier from Zandhoven in Antwerp, lived up to his reputation as super champion again in 2018. He was outstanding in the sprint, the longer middle distance and everything in between, both with the old birds, the yearlings and the young birds.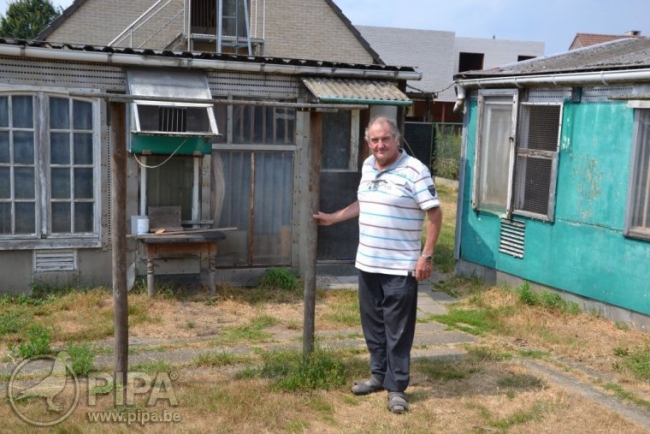 Other than in the days of Kannibaal, Dirk has been particularly successful with his hens in recent years. "I never expected to scale down on the widowers' game as much as I did. I remember Bart Geerinckx and Gaston Van de Wouwer urging me to start racing hens, and that is what I did a few years ago. I enjoyed it a lot. In fact, I am only left with one widowers' loft now, mainly to race in Quiévrain and Noyon", Dirk explains. "I had a team of seven old hens for 2018, which I basketed for the nationals every 14 days. The other hens were mainly yearlings that were basketed for the middle distance every week."
Dirk is capable of winning races across all distances, although he always aware of the possible risk of losing one of his best pigeons. That is why he tends to basket only a small team of birds for the longer middle distance. "I would really love to compete in the longer middle distance more often but I'm always afraid of losing my best birds. It keeps me from getting more involved", Dirk admits. And yet, his pigeons have been very successful in the longer middle distance, as well as in the sprint and the middle distance. His birds carry a lot of speed but they clearly have plenty of stamina as well.
One of the team's leading birds of today has demonstrated this over the course of his career: Blauwe Kannibaal Junior claimed a first prize provincial in two consecutive races! He then went on to become a successful breeder as well.
1st prov. Montluçon 1322 p.
1st prov. Salbris 1100 p.
21st prov. Chateauroux 2478 p.
The Kannibaal bloodline can be found in his pedigree an impressive four times! Click here for the full pedigree.
Dirk showing one of the new sections for his hens.
This unique pigeon breed showed its potential in numerous other lofts as well. The Dirk Van Dyck racing bird, which was founded on the bloodlines of Kannibaal, Den Bourges and Di Caprio, has been delivering top results on a weekly basis for an incredible 25 years now, both at home and in other lofts at home and abroad. A highly inbred pigeon breed is of course particularly suited to be introduced in your existing loft, as has been demonstrated by many fanciers in the past.
Read more on our partner website PIPA.BE