Exceptional results of Team Florea Sorin pigeons in the final of the pigeon racing MIRA OLR. No less than 3 Florea Sorin pigeons ranked in the TOP 16, an extraordinary result for Team Florea Sorin and especially for Romania!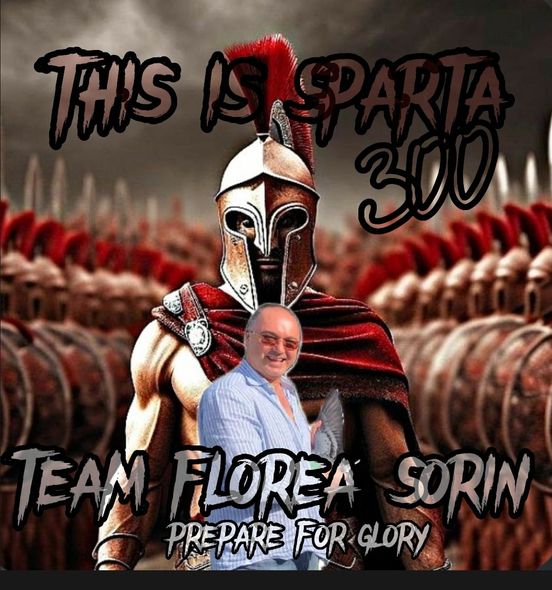 Congratulations to the winner of SG WIlss, whose pigeon finished the race with an average speed of 1133.66 m/min.
Team Florea Sorin pigeons had an excellent evolution, just like last year when they managed to win the final. In today's race in FIRST DROP there were six pigeons, including two Florea Sorin pigeons, just 18 seconds from the first pigeon entered. The participants had to face headwinds of 15 km / h for the entire length of the 368 km race. So far, Florea Sorin pigeons have won the 4th, 6th, 16th, 37th, 41st, 56th, 61st, 65th places in the general classification and the 1st, 2nd, 3,4th, 5th, 6th, 7th, 8th places etc. in the Romanian pigeon ranking. Florea Sorin pigeons came with a flight speed between 1132.53 m / min and 1086.10 m / min.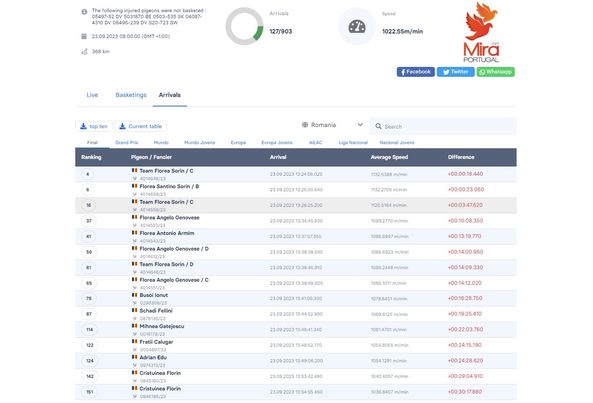 Descending with the excellent results from the previous season and with the results from all the pigeon lofts in the world, we can see very clearly the qualities of these pigeons! We are glad the results of our pigeons, 8 pigeons in the TOP 70 and the fact that we have successfully represented Romania this year!