It is a real challenge to try to write about performance. In pigeon sport, performance must not become an obsession but an objective. Going on the thread of logic we have achieved that Time is the main "ingredient" of Performance. And yet… There are also impossible things in pigeon sport, but, very often, if we look around, we can see the possibilities that we have and that can help us achieve at least some of the goals we have.
In any context, there may be both advantages and disadvantages. An intelligent move is represented by our will through which we can see some essential advantages in the most unexpected situations. When few believed the inevitable occurred! The middle distance stage at Dubasari 3, on June 12, 2017, was one in which the balance broke! Until this date, none of the "heavyweights" of Bucharest's pigeon racers had occupied the first position in the ranking. In fact, the first 9 places of pigeon standings were all the heavy names of the Bucharest capital. We dare to say that it was by far the toughest and most exhausting race in this season. To everyone's surprise but not for the specialists, the race was won in a manner that leaves no room for interpretation by the hen of Team Florea, RO-2016-0005479.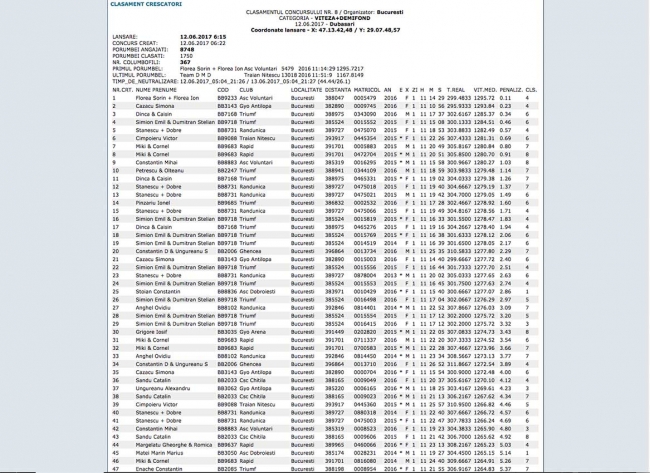 And that out of a total of 8020 pigeons and 338 breeders, a race that lasted for the first arrived in just under 5 hours. And to exemplify that nothing was accidental let's say a few words about the winning hen. The first arrived pigeon is the Team Florea Sorin's hen from the genealogy line Bart Geerincks. If we take a quick look at her pedigree, we notice the genes of the super-breeder Wittekop Sylvester from the father, and Willyke from the mother.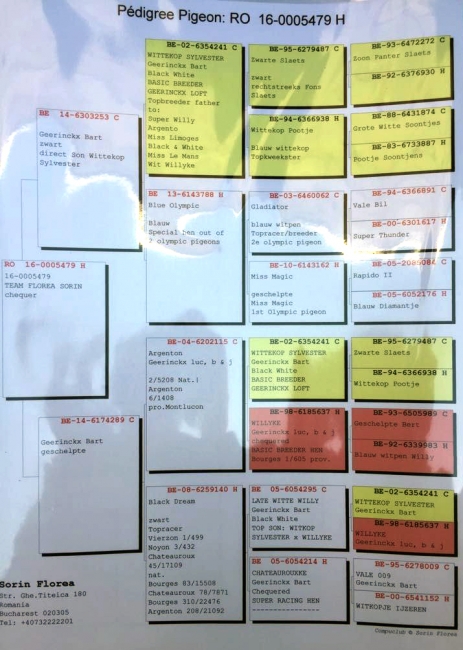 Also in the hen pedigree we find the famous Gladiator, a fantastic breeder of the same Bart Geerincks. She is granddaughter after her father and grandmother after the mother of the famous Wittekop Sylvester breeder! An wonderful pedigree and an wonderful pigeon!
P.S. Some pigeons are not so balanced, but many of them have a number of peculiarities that compensate for insufficiency, emotional stability, character strength, desire to defeat … which ensure their optimum psychic state to be winners. You just have to find out!