By far the most important romanian pigeon fancier when it comes to the purchase of pigeons, raceing and breeder, Florea Sorin is becoming an increasingly important name outside the country's borders. Recently declared official ambassador of the Romanian pigeon by the National Federation of Pigeon Breeders in Romania, precisely because it makes known the name of our country and the pigeons from Romania throughout the pigeon world, from the West and beyond, Florea Sorin is among the very few Romanian fanciers it can be mention that it participates in the competitions with pigeons in Belgium, the "homeland" of the modern pigeon sport. Together with Guy Van der Auwera (photo), one of his collaborators from Belgium, Florea Sorin laid the foundations of a partnership that has already proved its worth, winning the 1st National KBDB Belgium Grand Demifond.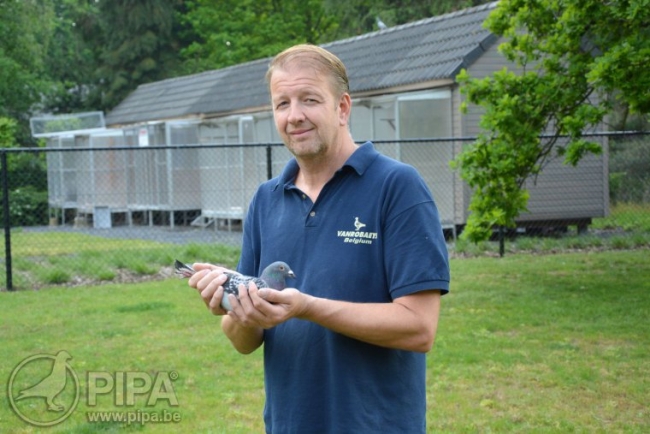 "Besides the huge investments, everything that happens in our lofts in Bucharest is the result of an extraordinary work. We work very hard to breed quality pigeons, which are then sent to compete in different countries, both at the most important pigeons championships and our partners lofts. The collaboration with Guy Van de Auwera started last year, when we sent several breeding pigeons, most of them in May. They have been competing very well since autumn, where I have won several places of 1, and this year, at the yearlings, they reached the top. At the Bourges national race, one of the pigeons reproduced in our lofts won 1st place, against over 18,000 pigeons, and fifth, out of almost 42,000 pigeons. Now we manage to be the 1st National at Great Demifond, which is an extraordinary thing. Our team, coordinated by Petrică Cocoș, does an extraordinary job.
As well as Guy, one of our partner in Belgium, he is a very talented, tenacious pigeon fancier who manages to enhance the quality of our pigeons. Starting this year we will have four more partnerships, including Daniel Bucaciuc, whom we want to be as productive as possible, "Sorin Florea (right photo) told us.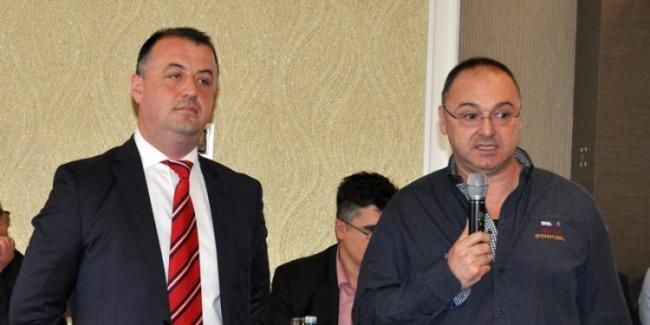 With such results, which Team Florea Sorin achieved more and more often, the name of our country is spoken in the most important competitions in the world. The extraordinary genetic value held in Florea Sorin's breading lofts speaks the word, and the extraordinary result, the 1st National KBDB Belgium, proves that the pigeons reproduced by Team Florea face the most important pigeon competitions. These results can only made us proud because one of the most important pigeons fencier in Europe proudly bears the name of our country, and our country flag stands alongside other important countries in the pigeon world.