I dedicate this article to my Dacian brother Iusan Darius from Bistrita-Nasaud, the greatest fan of the Vandenheede doves from Romania.
* "New Freddy" – won the 1st place as Ace ,Big Demifond Belgium 2010!!!! A dove that is 100% Freddy Vandenheede, a dove of  Pierre Mathys, now in the Pipa Elite Center lofts that are the property of Nikolaas Gyselbrecht;
It was the 5th time I paid a visit to Freddy Vandenheede , beginning with 2004, and for Mr. Sorin it was the 2nd time after the visit of the automn of 2012. Each time it is a real pleasure to discuss with  Freddy about doves, as Freddy is a philosopher of the pigeonsport. Maybe his different, clear and simple way to see the pigeonsport brought him top results. Freddy is one of the greatest specialists of the flights with widow females , from the entire Belgium….maybe he is quite the best. From 2008, when he united his forces with his brother Jaques, Freddy  also participates in contests with male doves, but the "specialty of the firm" remain the widow females. The day when I visited him, on a cold day of April, with  no more than 9 Celsius degrees, his widow females have been flying for two hours and a half, without a flag, and they had to return to the loft. As they are so fit, I will not be surprised at all when he will get an exceptional result at the first national flight from Bourges, on the 25th of May- a flight when the Vandenheede doves are scintillating every year. We saw all the breeding doves from which Mr. Sorin has  already ordered 25 squabs (offsprings). More exactly, one squab  will remain at the Vandenheede brothers and the other squab will be brought to Bucharest, in the aviary of Mr. Sorin. Besides these, a son and direct daughter of "Topkweeker Freddy" will be brought to Bucharest , these being the first and maybe the last offsprings of  "Topkweeker Freddy" that will ever be brought to Romania. At the end of the visit, Freddy asked us whom were we going to visit. Learning that we were going to visit Jan Hooymans the next day, Freddy called Nikolaas and told him that he wanted to accompany us. It is the first time when Freddy goes on a visit in Holland, and that pleased us. hough initially he had decided to return to Belgium around 4 p.m. , the atmosphere from the respective day made Freddy and Nikolaas return to Belgium  much after midnight. Thus friendship is born, and such friendship that lasts till the rest of life are  generated by these wonderful beings….the doves.
For the first time in Romania, Vandenheede Brothers participate this year in the Balkanik Fair Play Loft ;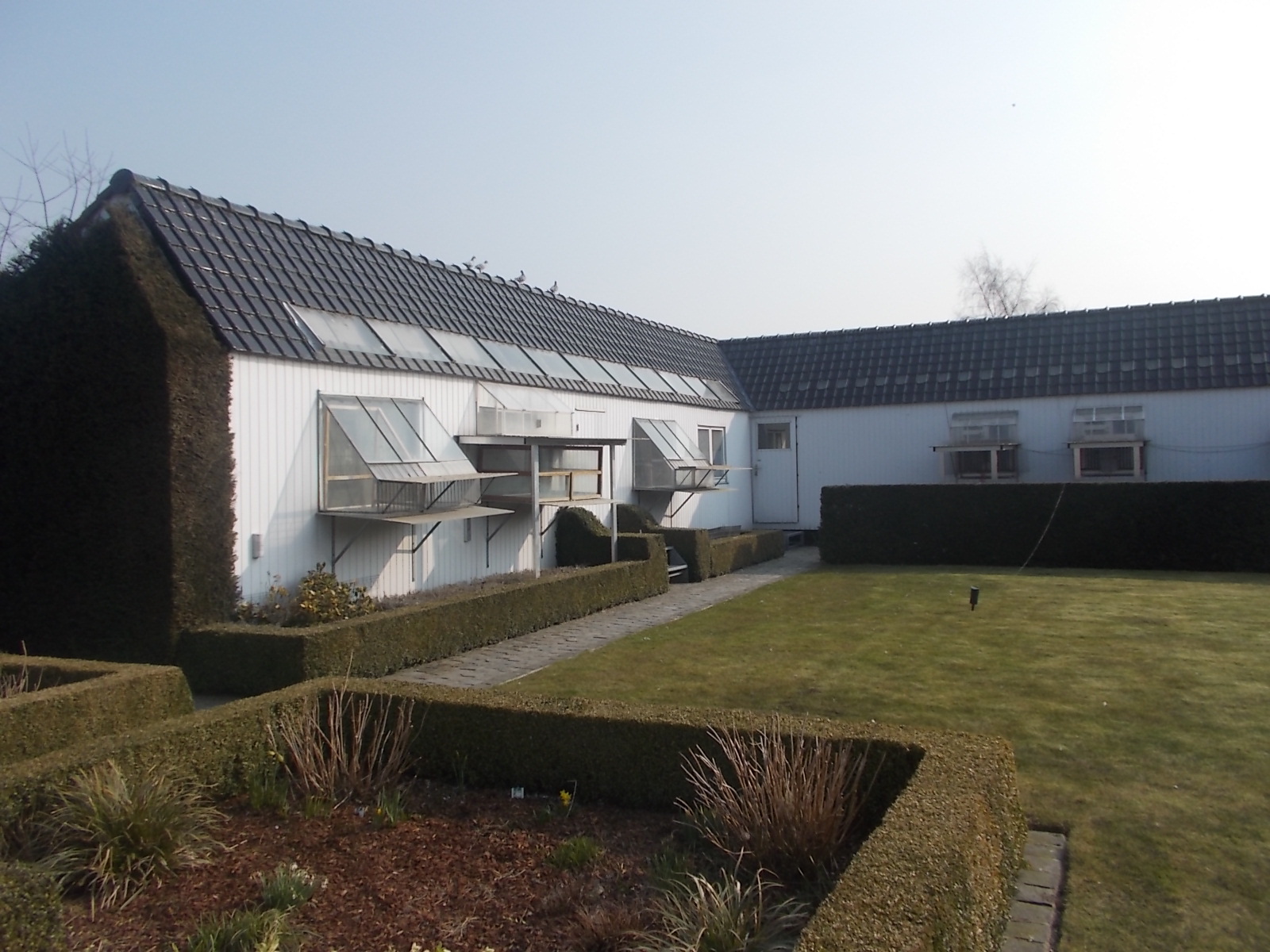 The widow females showed us their flight for 2 hours and a half;
The inner side of a section for squabs (offsprings);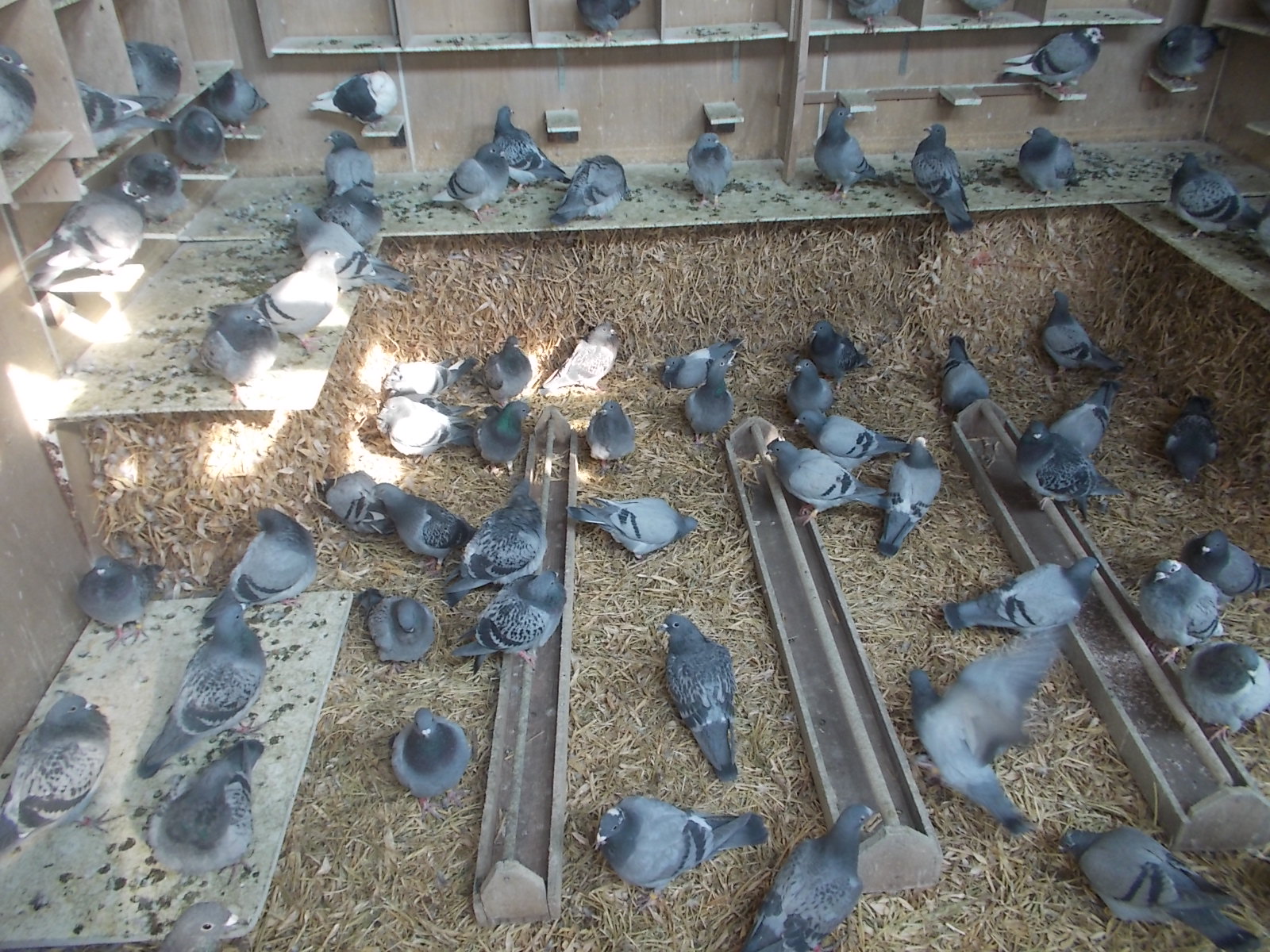 The inner side of a breeding section ;
The inner side of a breeding section;
Mr. Sorin together with a daughter from "Topkweeker Freddy" , a female dove that will be brought to Romania this summer;